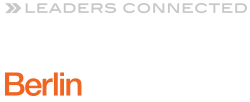 The premier conference for leaders in the European digital ecosystem – connecting 5,000+ senior executives, leading experts and world-class investors.
Set Up Your Meetings with Top Investors at NOAH!
Submit your meeting requests among our 500+ investors over the next few days, and download NOAH Connect by 17 May when feedback will start to be shared.
The New NOAH Concept
Presentation (PDF)
Expanding from our focus on the digital European ecosystem, today NOAH Conference is a horizontal growth conference with vertical depth across the 10 top industry segments.
A Sneak Peek of NOAH19 Berlin
Our 10 verticals with 400 speakers will provide a complete overview of all the top European growth sectors!
Connecting Leaders to Empower the European Digital Ecosystem
The preeminent European event where Internet CEOs, executives and investors gain deep insights into the latest proven concepts, network with senior executives and establish new business relationships.
Interview with Marco Rodzynek | 13:55
Book Ticket
Stay Connected,
Sign Up to NOAH
Don´t miss exclusive NOAH news, updates and insights.
Also receive a bi-monthly digital Compendium of Industry Valuation and Traffic Analysis.
Three Conferences, One Mission:
Empower The European Digital Ecosystem
The Networking Event for Europe´s Digital Executives
Join Us in Berlin
Connecting European Champions and Challengers
13 - 14 June 2019, STATION-Berlin
Learn More
Book Ticket