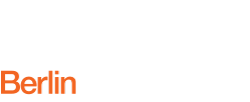 Berlin, 4-5 June
Europe's premier conference for leaders in the European digital ecosystem – connecting 5,000+ senior executives, leading experts and world-class investors.
Learn More…
NOAH Media Library
Watch our speakers from all 10 years of the NOAH Conference – including highlights such as Al Gore (Generation IM), Dara Khosrowshahi (Uber), Eric Schmidt (Google) and many more…
Learn More…
NOAH Conference Overview
Expanding from our focus on the digital European ecosystem, today NOAH Conference is a horizontal growth conference with vertical depth across the 10 top industry segments.
Download PDF
NOAH London Conference
NOAH London on 4-5 November 2020 at Old Billingsgate is Europe's top investment-centric networking conference where 1,500+ senior executives and investors spend most of their time in pre-arranged meetings.
Learn More
Book Ticket
Connecting Leaders to Empower the European Digital Ecosystem
The preeminent European event where Internet CEOs, executives and investors gain deep insights into the latest proven concepts, network with senior executives and establish new business relationships.
Interview with Marco Rodzynek | 13:55
Book Ticket
Stay Connected,
Sign Up to NOAH
Don´t miss exclusive NOAH news, updates and insights.
Also receive a bi-monthly digital Compendium of Industry Valuation and Traffic Analysis.
Three Conferences, One Mission:
Empower The European Digital Ecosystem
The Networking Event for Europe´s Digital Executives
Join Us in Berlin
Connecting Champions and Challengers
4 - 5 June 2020, STATION-Berlin
Learn More
Book Ticket