ComplyAdvantage shows you the real risk of who you're doing business with using the world's only dynamic global risk database of people and companies. ComplyAdvantage's suite of configurable cloud services integrates seamlessly into your workflow to automate regulatory processes and reduce the frustration of complying with Sanctions, AML and CFT regulations. The company has secured $38M total funding amount from Index Ventures, Balderton Capital and other investors.
We are excited to welcome the CEO Charles Delingpole during his first time at NOAH! In preparation for that, we've talked about ComplyAdvantage and learned how regulatory technology is developing and how to secure financial safety for businesses.
 —  What was the driving factor for starting up ComplyAdvantage?
Having experienced the fear and pain of overseeing a compliance system at MarketInvoice (business finance intermediary  — NOAH), knowing the social importance of fighting financial crime and seeing how bad the incumbent systems were, I had little choice but to start the company. At best most compliance processes are a quick fix. I wanted to create a solution that would go beyond the baseline requirements of regulations and help financial institutions eliminate financial crime.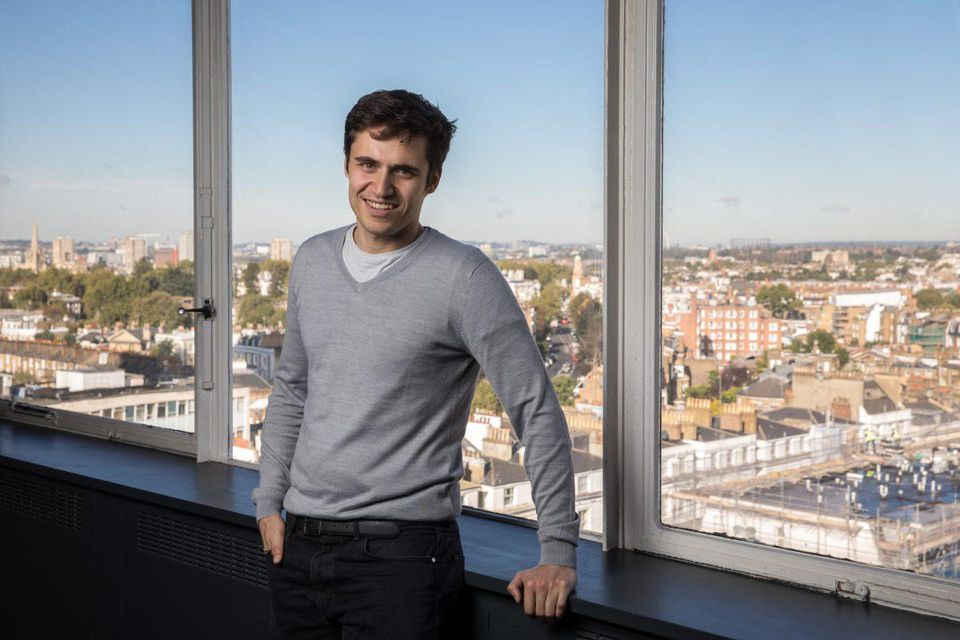 "Knowing the social importance of fighting financial crime and seeing how bad the incumbent systems were, I had little choice but to start ComplyAdvantage
 —  What market gap is ComplyAdvantage closing? 
Many companies are suffering from being exploited by financial criminals, and we're focused on solving this problem. By adopting new technologies and investing heavily in building the best tools we're showing financial institutions that the cost and risk can be reduced.
 —  In which situations there is a need for automated transaction monitoring that ComplyAdvantage is doing? 
Automated Transaction Monitoring is now considered an essential facet of any useful AML system. The days of relying on a range of experts manually checking and processing information are coming to an end. Automation is the only way to carry out Transaction Monitoring at scale. Manual processes may work in limited area tests but to take your company to reasonable levels automation is a necessity.
 —  What other countries are you currently based in and what are your further expansion plans? 
ComplyAdvantage currently has offices in the UK, USA and Singapore all of which act as help service our customers in nearby markets. We're planning further expansions across other markets in the very near future given how positive the reaction has been from our clients. 
 —  ComplyAdvantage has recently announced its expansion to Asia Pacific region  — what is your strategy for covering that market? What are the Asia Pacific market specifics in your field?
There is a stronger demand for regtech than ever before. Like everywhere else in the world, financial institutions today face a great challenge of increasing risk management measures and regulatory compliance while having to work on tighter budgets. More regulators in the region are increasingly enforcing more stringent and complex regulations to counter financial crimes such as anti-money laundering/ combating the financing of terrorism (AML/ CFT).
We are seeing regulators and financial services institutions across key markets in Asia-Pacific increasingly appreciating the value regtech adds to strengthening the financial services ecosystem. There are considerable efforts being enacted by financial services institutions to strengthen their defence against financial crimes. For instance, the Monetary Authority of Singapore has also recently introduced the Trade Finance Compliance (TFC) service that enables banks in the country to augment their trade finance compliance checks with data from permits issued by the Singapore Customs.
Besides the growing spotlight on regulatory compliance, rapid digitalization taking root across Asia-Pacific provides favorable conditions for the growth of regtech. While digitalisation has given rise to convenience through initiatives such as digital banks, it has also elevated the risk of financial crime for corporates and individuals, who sometimes complete entire transactions without physically meeting the other stakeholders.
"While digitalisation has given rise to convenience through initiatives such as digital banks, it has also elevated the risk of financial crime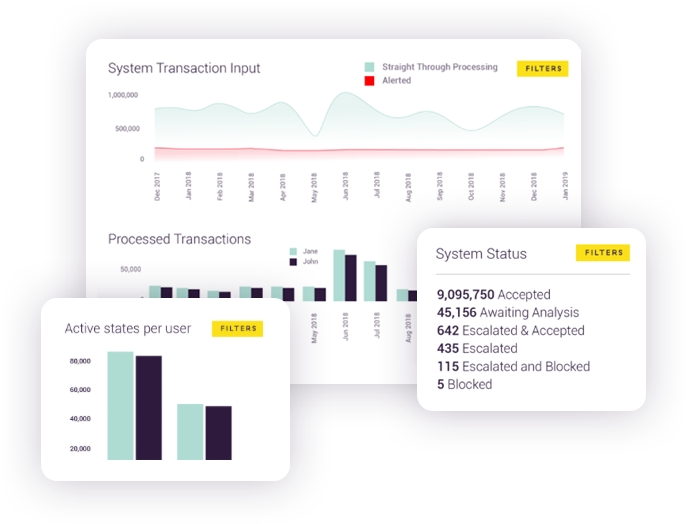 This issue is exacerbated as fintech brings Asia's significant unbanked population into formal financial service ecosystems, making it critical for ecosystems to be swift and efficient while ensuring full compliance with the law. With consumers demanding instant gratification, financial institutions may not be adequately equipped to handle transactions in a swift yet secure manner.
This is where regtech players such as ComplyAdvantage come into the picture. We pride ourselves on our ability to close the widening gap that legacy or traditional systems cause between regulatory pressures and the elevated expectations of the modern customer (due to convenience brought about by tech). We can rapidly customise and scale our platform to meet ever-evolving regulations in APAC, integrating near instantaneously with the specific needs of our customers. We work with diverse sectors such as banking and finance, insurance, cryptocurrency, and gaming – essentially any organisation that face potential AML/CFT risks.
 —  It will be your first time at NOAH Conference this year and we look forward to welcoming you! What do you expect from your participation at NOAH and why did you decide to attend NOAH in the first place?
NOAH has a strong reputation for being a great place to meet like-minded entrepreneurs seeking to change their industries. I'm expecting to find new ideas from across a range of markets that I can take back to my team at ComplyAdvantage and will help build the compliance product of the future. I decided to attend NOAH because it's an event unique for attracting thought leadership talent from across the world and across sectors to join together and find commonality. 
Book your ticket now to watch ComplyAdvantage presentation live on 31 October at NOAH London 19 (see the details in our program).