CrossLend is an innovative digital debt marketplace helping lenders scale their business, while giving qualified investors access to diverse credit investment opportunities. 
We had a chat with the CEO of the company Oliver Schimek about CrossLend and the current trends in FinTech in preparation to his upcoming fireside chat at NOAH London.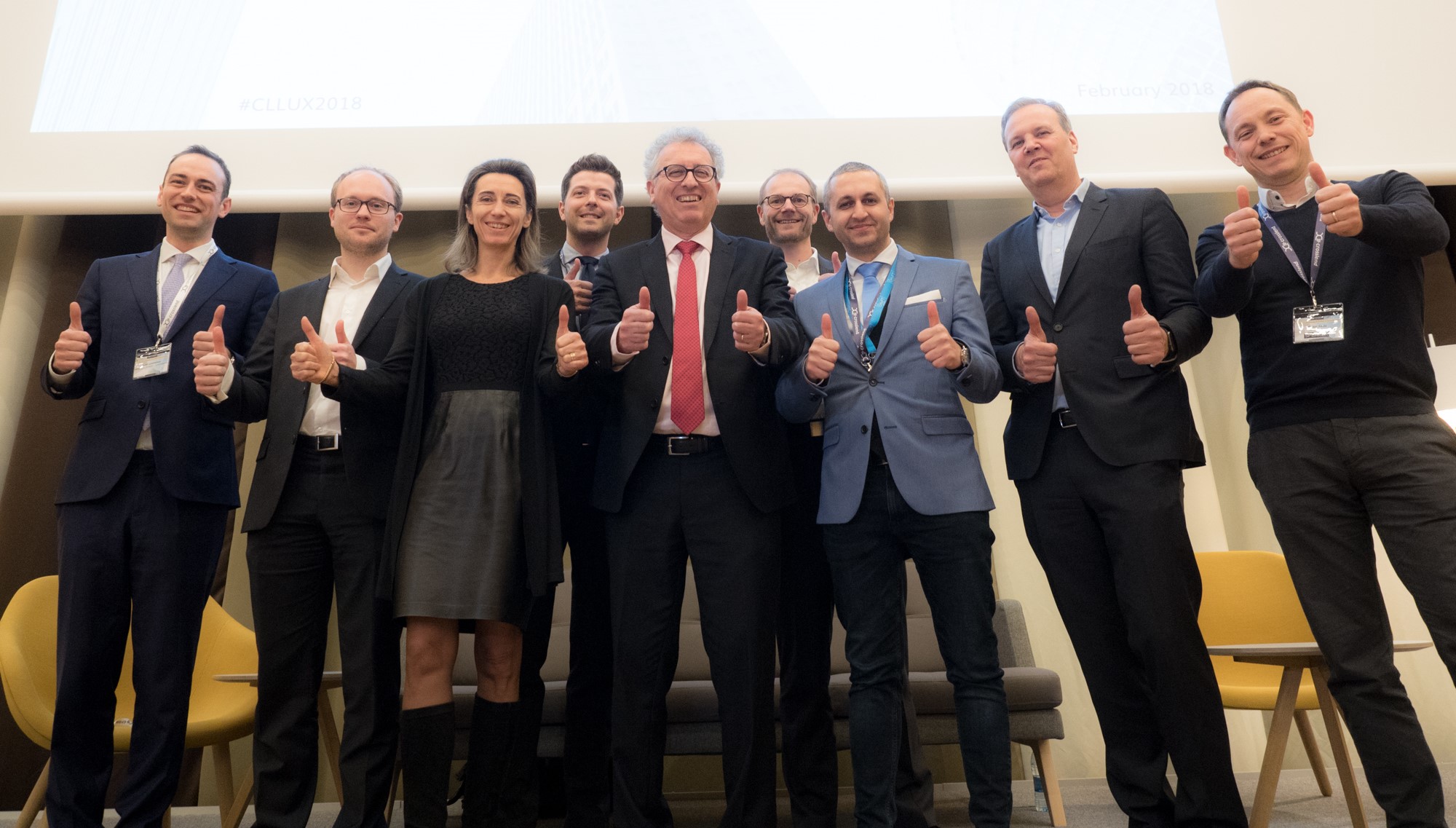 CrossLend conference focused on the role of FinTech and securitisation, with the Minister of Finance of Luxembourg, Pierre Gramegna , hosted at BGL BNP Paribas
How the idea of starting up CrossLend was born and what was your main driving factor?
CrossLend was initially born out of a desire to balance out the inequality in opportunities available to borrowers and investors across Europe. In the process, we realised that there was an even larger systemic imbalance of supply and demand affecting the entire lending and investment ecosystem, tied to issues of deep inefficiency and outmoded systems.  
The main driver then became to help make the debt ecosystem more efficient, transparent and profitable, so the larger economy could thrive. 
Our digital debt marketplace presents a unique solution: empowering lenders to lend more and giving investors the means to deploy their capital more efficiently, so liquidity is available to flow where it is needed… Ultimately to Europe's real economy.
 As a founder, can you share a story when you almost gave up but pushed forward?
Honestly, there has never been a moment while running CrossLend when I almost gave up. The moments when I nearly gave up came before founding the company: it's very easy to give up when everything is still just a PowerPoint.
That said, there were times that almost spelled the end for CrossLend.
As a pan-European P2P lending platform, we were a competitor to banks. Now, we are a marketplace intermediary between banks – no longer a competitor, but a partner; we are more a competitor to investment banks. I'm sure you can imagine that at a time when the coffers are empty and you've pivoted your business model 180 degrees, you simply need to keep your head down and push forward. In fact, I think resilience is the number one quality necessary for founders to possess. 
How do you think Brexit will change the European FinTech landscape, as London is considered to be the financial centre of Europe? What is your strategy for that?  
I think Brexit has already changed the FinTech landscape. Not so much because nobody has had a clear idea how to really deal with Brexit, but precisely because nobody has. As with the stock markets, uncertainty means that people do not invest; on this basis, I think UK-based FinTechs will see shrinking investments. Not the lighthouses, but the younger companies. 
For CrossLend, the UK is just one of several countries we operate in  — diversification is key. However, Brexit has presented an opportunity for us as well: many banks are letting people go. If you work in an investment bank in London, you might have the choice to move to either Paris or Frankfurt. But that could mean having to take your kids out of their schools. You might consider working for a FinTech like CrossLend that has a London office, if it means you don't have to uproot your family. The last months were a prime time for us for hiring in London.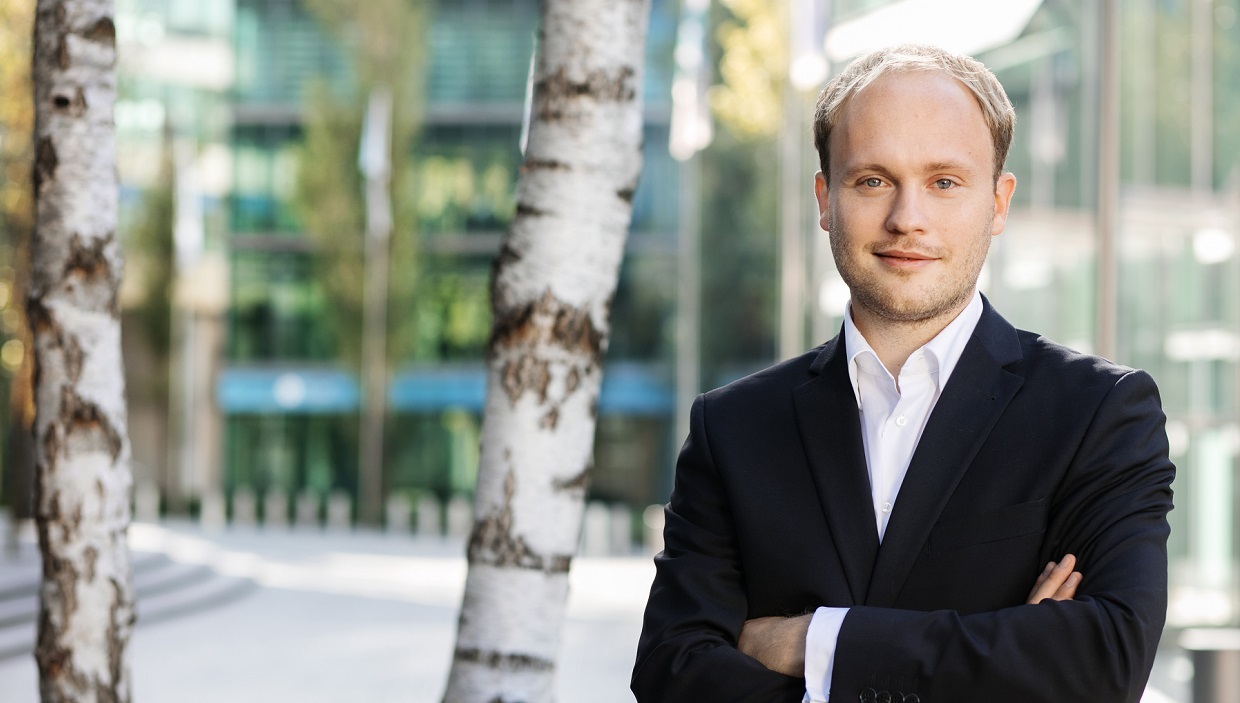 "Brexit has already changed the FinTech landscape - uncertainty means that people do not invest. I think UK-based FinTechs will see shrinking investments
 What do you think are the most edgy trends in FinTech and how will the industry change in the next 5 years?
In my eyes, the first two waves of FinTech are over. The first wave was: let's do a website or app for a financial entity. That was quite a while ago. These days all banks have websites and apps. 
In the second wave, FinTechs took parts of the value chain, improved them and built businesses around them – e.g. lending (LendingClub), payments (Paypal), etc. 
The third wave is what we're currently witnessing: the modular de-construction of banking services. Some call it a 'platform-approach'. Essentially, these days virtually anyone can act as a bank by patching together modular services as needed. The main differentiator with traditional banks lies in the question of customer acquisition. Here, as in the second wave, you also compete with banks. 
However, I believe that for FinTechs much more value lies in enabling banks to offer new and existing products more efficiently. One element that is essential to that, and which has not yet been properly explored, in my opinion, is the rewiring of the existing infrastructure to allow access to the banking industry's back-end systems. I'm not talking about core banking systems, but rather the inter-bank systems. 
Building and standardising a connection between risk and treasury on a pan-European basis is crucial in order to not have to replicate everything in the smallest of the European banks – why waste time and money on this when we can all profit from the leveraging of pan-European network effects? This is where I see the next wave of FinTech headed. It sounds smarter to me to increase the efficiency of 5,000 European banks by 10% than to try to compete with them all.  
"Building and standardising a connection between risk and treasury on a pan-European basis is crucial - this is where I see the next wave of FinTech headed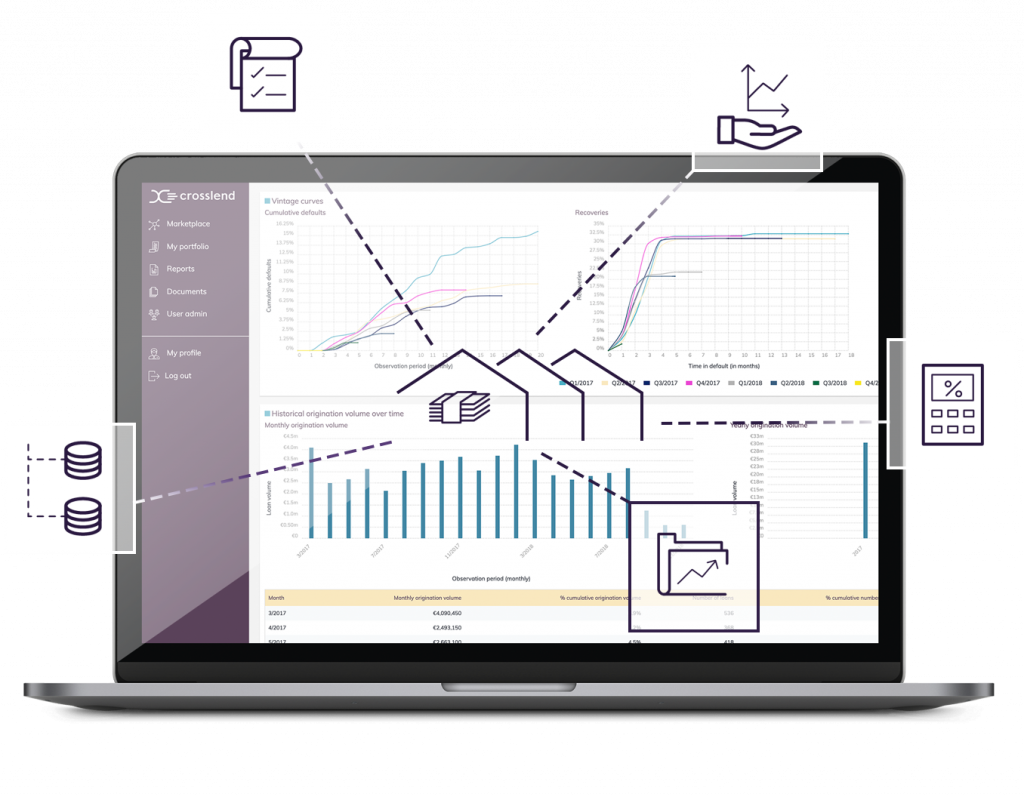 CrossLend has already participated in 5 NOAH events in Berlin and London! You are a true NOAH veteran! Why do you keep coming back to us and how has NOAH impacted your business through these years? Are there any successful partnerships that came from NOAH events that you can mention?
I always say when I'm at NOAH that it feels like a class reunion – in the positive sense of catching up on everyone's news and joking around about the last time we met. NOAH is a fantastic platform, because you meet a great mix of entrepreneurs and investors. 
I wouldn't say there is a single partnership that was formed thanks to NOAH – but much more than that: during those 2 days, I'm able to push forward 20 partnerships in a way that usually requires much more time. Plus, touching base with people I haven't seen in a while revitalises partnerships.
We have been relatively silent on platforms like NOAH thus far because as a FinTech for which building credibility and long-term relationships with partners is central, we didn't want to make a lot of noise too early. That said, connecting with economic leaders on the more 'silent' level we've been engaged in at NOAH is super important.  
What are your expectations from the upcoming NOAH London?  
The same as for all the other NOAHs: meeting like-minded people. We call them 'the usual suspects' 🙂 
Book your ticket now to watch CrossLend's presentation live on 30 October at NOAH London 19 (see the details in our program).