Connecting Capital with Entrepreneurs
30 - 31 October 2018, Old Billingsgate
Program (PDF)
Floorplans (PDF)
Interactive Hub
Book Ticket
6 Things You Need to Know About NOAH18 London
What to expect at the NOAH Conference London
Our mission: To provide a physical marketplace that facilitates funding of digital European companies at all stages
1,800 attendees – the "who is who" of European Internet
100+ of Europe's leading digital businesses and 80+ handpicked top start-ups on stage
New program focus: Investors and entrepreneurs tell their common success stories
Pre-event matchmaking – tell us who you want to meet
Totally revamped conference app and networking / matchmaking technology

Topical meeting areas to make new relevant contacts

Program
We're thrilled to have gathered a fine group of leading unicorn CEOs to present our 10th anniversary on 30-31 October. Check out our preliminary program.
London18 Program (PDF)
Speaker Book
Make sure to check out our NOAH18 London Speaker Book, which contains details on our 100+ speakers and their respective firms.
London18 Speaker Book (PDF)
Investor Book
The industry reference covering all stages of the investment spectrum – used by NOAH attendees and Internet executives in the wider ecosystem throughout the entire year in preparation of their fundraising activities.
London18 Investor Book (PDF)
Networking at NOAH
Ample opportunities to network with digital leaders – supported by dedicated
networking events, the NOAH Connect App and our Meeting Wishlist functionality.
NOAH Connect App
Our new NOAH Connect app brings networking to the palm of your hand like never before.
Make sure to download the latest version to ensure that your time at the conference is most productive – achieve your business objectives by segmenting attendees based on several key criteria (industry, geography, job function).
Android
iOS
Quick Start Guide
Meeting Wishlist
NOAH Meeting Wishlist is a tool for leading executives of the digital sector.
Whether you are looking for new investment opportunities, prospects for new business or to simply strengthen existing client relationships, we have you covered with a comprehensive list where you can approach any company through our trusted channel.
Meeting Wishlist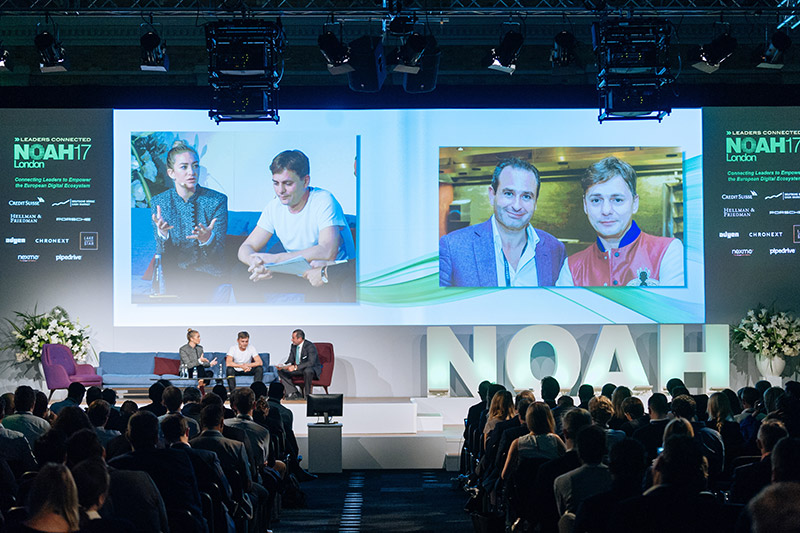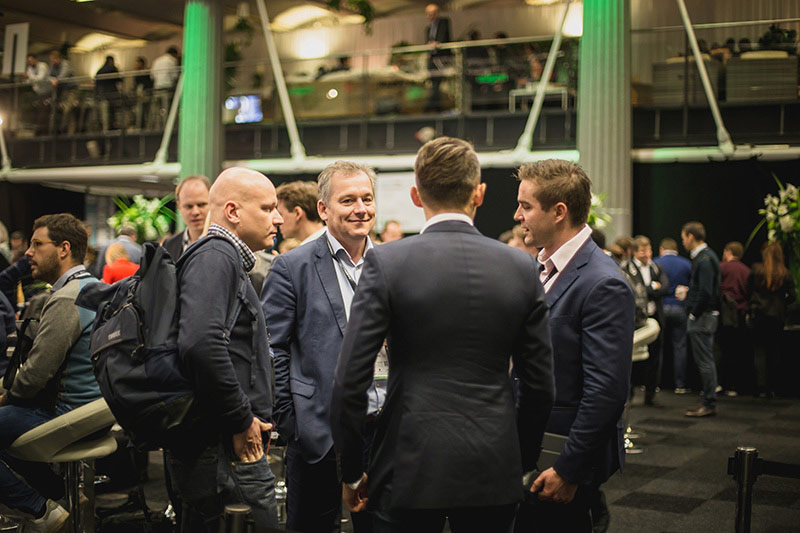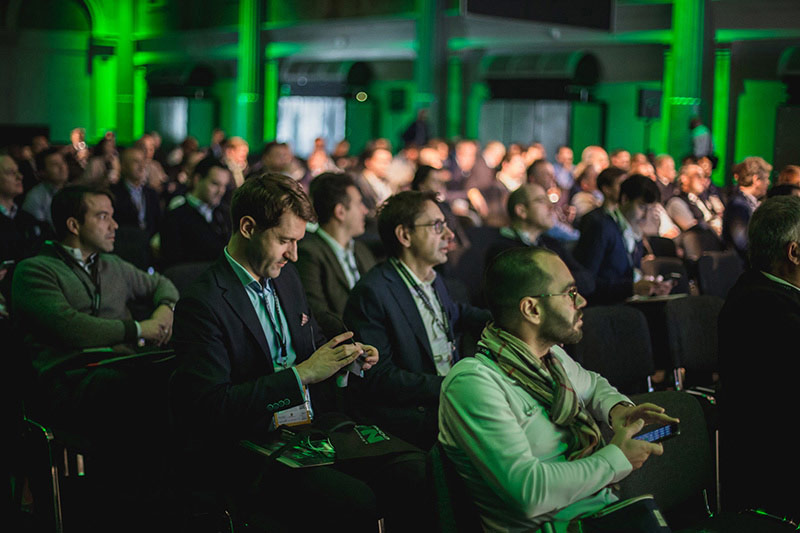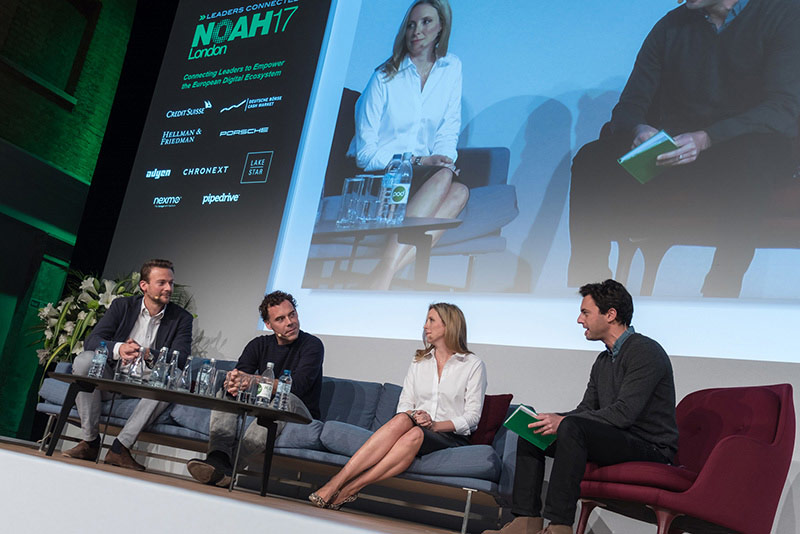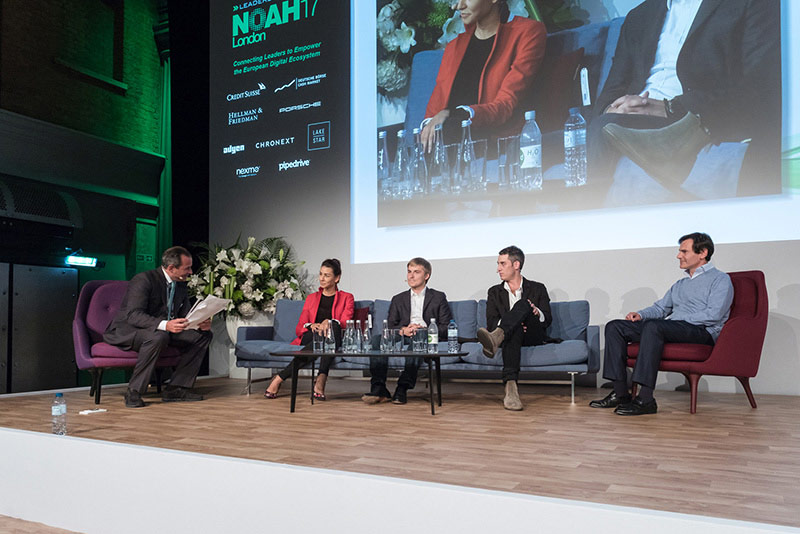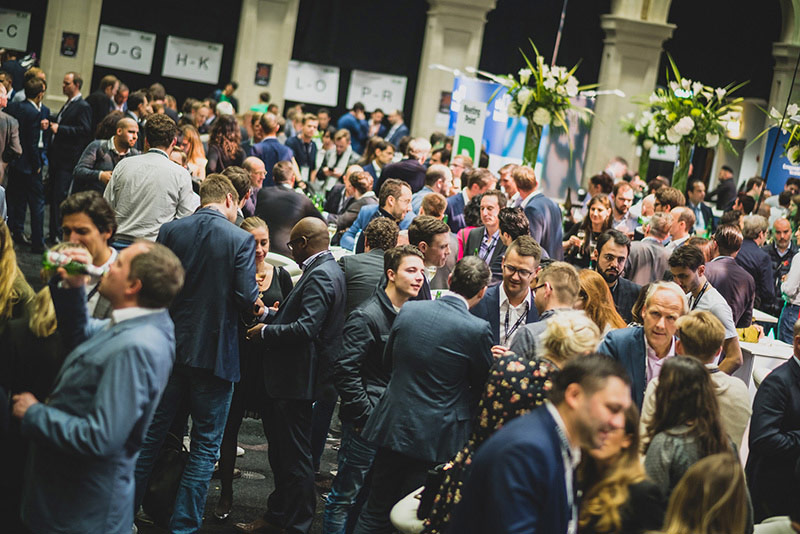 The NOAH Startup Stage
Want to meet relevant angels and VCs looking for early-stage opportunities and increase public awareness?
Apply for the NOAH Startup Stage now!
We are calling out to Europe's most exciting startups (founded 2014 or later) to present their businesses at one of the upcoming NOAH Conferences in 2018 (next one: Berlin).
The NOAH Conference provides a unique environment to meet relevant angels and VCs looking for early-stage opportunities and increasing public awareness.
All presentations will be streamed live and video-recorded with an online voting system to determine the winners of attractive packages from service providers and the chance to present at the main stage of NOAH18 London or NOAH19 Berlin.