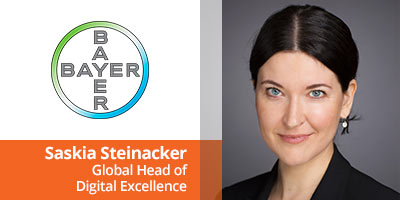 Bayer is a Life Science company with a more than 150-year history and core competencies in the areas of health care and agriculture. With our innovative products, we are contributing to finding solutions to some of the major challenges of our time.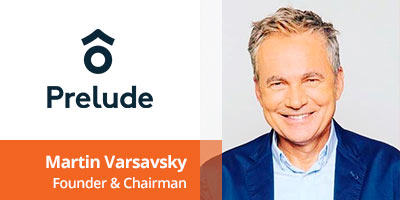 A Modern Approach to Family.
We launched Prelude to change how people think about fertility and enhance what they know. We're on a mission to help educate women and men about their reproductive health and provide them with the best options, science, and care so everyone can have the opportunity to be a mom or dad when they are ready.
Created in 2013, Doctolib is the European leader for online booking of medical appointments and internet services for healthcare professionals. For professionals and healthcare centers, Doctolib offers an appointment management SaaS software, as well as services to manage their consultations, communicate with their patients and work with other healthcare professionals. For patients, Doctolib eases their healthcare experience: the search for information and booking of appointments is freely available online, 24/7, and a consultation booklet is accessible online. The company numbers 450 employees in France and Germany. In France, it works with 45,000 healthcare professionals and 1 000 (private and public) healthcare facilities. In Germany, Doctolib is present in 5 cities (Berlin, Munich, Hamburg, Cologne et Düsseldorf), numbers 1,000 healthcare professionals and large hospital groups using the service and already registered 1.5 million medical appointments.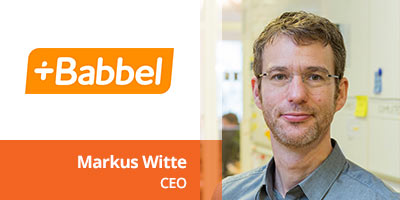 Founded in 2007, Babbel is the world's first language learning app. A leader in the online language learning industry, Babbel is an international success with more than 1 million active subscribers and ranked as the world's #1 innovative company in education. Our meticulously designed courses guarantee you language skills you can use right away. Babbel is the shortest path to real-life conversations; 73% of our users indicated that they'd be able to have a short, simple conversation in their new language within five hours of using Babbel.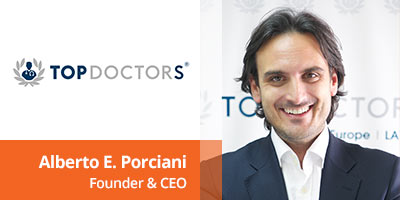 At Top Doctors we believe that access to the best healthcare should be within everyone's reach. Facilitating communication between patients and the world's best health professionals is at the core of the work we do every day.
Thanks to our rigorous, unique process of identifying the very best specialists and clinics, we now have a selection of over 60,000 of the world's best specialists in private healthcare. These doctors are all available via our online platform.
At Top Doctors we are aware of the importance of getting it right in such a hyper-specialised sector. We are at the patient's side from start to finish, helping them to connect with their ideal specialist through state-of-the-art technology. For doctors, we offer technological solutions so that they can connect with their patients easily and efficiently – a hub which will gradually incorporate different portable medical devices, wearables that will make their work easier, and allow for ease in the diagnosis and monitoring of patients.
The pioneering Top Doctors mobile app speeds up patient communication with doctors, and provides peace of mind through instant mobile access to our extensive medical team. Our app also has pre-diagnostic capabilities, thanks to a strategic alliance with Mediktor. The symptom evaluator has been tested by an independent team of experts from the Hospital Clínic Provincial in Barcelona and the San Carlos Clinic in Madrid, proving a reliability level of over 90%. It has been approved by the Spanish Agency of Medicine and Clinical Devices as a class 1 device. Our new app permits the patient to make any urgent queries remotely and instantly. They are given the option of obtaining a reliable preliminary diagnosis, which allows them to decide if they then want to resolve any questions there and then with a medical specialist, or if they would like to book a medical consultation online.
Our project has had the best welcome. We are already established in 7 countries (Spain, Italy, the United Kingdom, Mexico, Chile, Colombia and USA), and more than 20 million patients ask us what doctor they should go to for each case. Through Top Doctors, we answer these consultations offering a medical team of more than 60,000 professionals of all specialities worldwide. The Top Doctors application and its symptom evaluation, pre-diagnosis and appointment management services are available for free on Android and IOs devices.