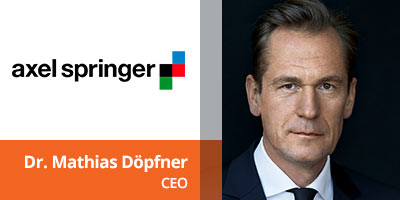 Axel Springer SE is a Germany-based media holding company that is engaged in publishing newspapers and magazines, as well as the operation of digital sales channels. The Company's business activities are divided into five business segments: Newspaper National; Magazines National; Print International; Digital Media, and Services/Holding. The Newspapers National segment includes German newspapers and advertising supplements. The Magazines National segment encompasses magazines distributed in Germany. The Print International segment comprises newspapers and magazines published outside of Germany. The Digital Media segment encompasses all online activities in Germany and abroad, such as the portals of BILD Group and WELT Group, as well as the activities and investments in the television and radio sector. The corporate Services/Holding segment consists of the Company's three own national newspaper printing plants as well as logistics division and holding company-related functions.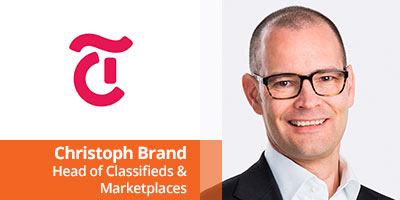 Tamedia is the leading private media group in Switzerland. The digital platforms, daily and weekly newspapers and magazines of Tamedia offer overview, classification and selection. The company was founded in 1893 and employs a staff of approximately 3,400 in Switzerland, Austria, Denmark, France, Germany, Israel, Luxembourg and Serbia. It has been traded at the Swiss stock exchange since 2000.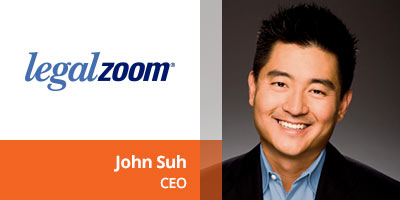 LegalZoom is a trusted technology platform that gives the world access to professional legal advice. From starting a new business to assisting in protecting families, contracts to copyrights, trademarks to trusts, – it is the leading provider of online legal solutions for families and small businesses.
Since its founding over 15 years ago, LegalZoom has helped more than three million Americans with efficient and simplified legal help. Whether you want to explore specific legal options or connect with an independent attorney, be empowered to take care of important legal needs and protect what matters most.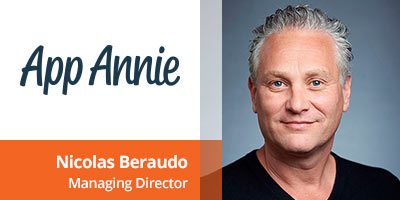 App Annie delivers the most trusted app data and insights for your business to succeed in the global app economy. Over 1,000,000 registered members rely on App Annie to better understand the app market, their businesses and the opportunities around them. The company is headquartered in San Francisco with 450 employees across 15 global offices. App Annie has received $157 million in financing from investors such as e.ventures, Greenspring Associates, Greycroft Partners, IDG Capital Partners, Institutional Venture Partners and Sequoia Capital.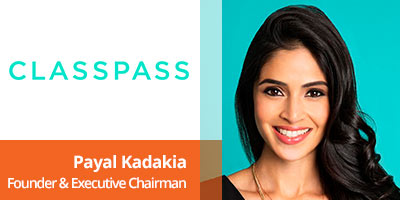 ClassPass is a subscription marketplace that lets users find and book fitness classes. With over 8,500 partners in 49 cities worldwide, ClassPass connects members to a variety of fitness experiences, including yoga, cycling, Pilates, barre, running, strength training, dance, sports, videos and more.
Recognized as one of Forbes's Next Billion Dollar Startups, ClassPass leverages proprietary technology to dynamically merchandise and surface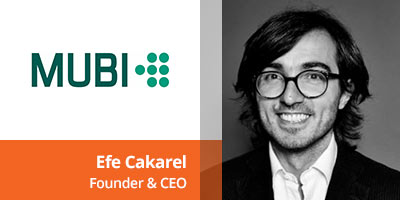 MUBI is a subscription video on demand service that took film curation to the next level by offering just 30 handpicked gems online. Every day one is added to the list, and one drops off the bottom. The quality of the choices means its members can watch a masterpiece or take a confident chance on a film they may not have heard of.
MUBI is centred around a philosophy of curated quality, rather than excessive choice. It believes everyone should be watching great cinema and not just be searching for it.
MUBI is a global service, streaming everyday cult, classic and award winning films to members in over 200 territories.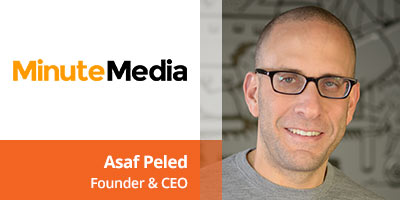 Founded in Israel in 2011 with the mission to build the world's largest digital football community – 90min, today day we have grown to 3 O&O communities and 175 people in 12 cities across 4 continents. Our platform powers content, advertising and technology experiences for our communities, hundreds of global brands and some of the world's biggest publishers.
Through a revolutionary mobile-first, community marketing strategy, Minute Media connects millennials with timely, snackable content across every format, including video. Five international newsrooms and 5 video studios publish 1000 original pieces of content a day in 12 languages and produce original and branded video series. Over 85M millennials watch 250M original videos a month on our sites, and another 500M consume our content through Minute Media partners and social channels.
The same centralised, open platform that powers Minute Media's global communities, also powers the content, advertising and product experiences for some of the world's biggest publishers including Sports Illustrated, USA Today, Univision, Hearst, Oath, Turner and 100+ more.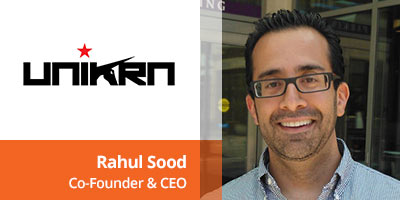 Unikrn is the global leader in eSports betting. Founded by Rahul Sood and Karl Flores, we provide eSports fans and newcomers alike a safe and legal place to gather, game, and bet on eSports. With games such as League of Legends, Counter-Strike: Global Offensive, Dota 2 and more, there's always something to watch and bet on at Unikrn. Our employees are all passionate gamers, and see Unikrn as a way to increase the engagement and passion already surrounding eSports. Unikrn is revolutionizing the eSports industry.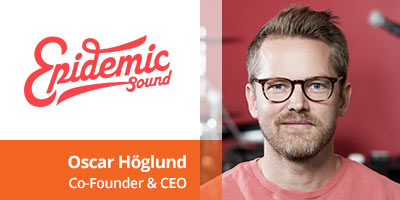 Epidemic Sound is a new breed of music company founded in 2009 with a mission to make the music industry a better place. It collaborates with musicians all over the world to produce quality music that soundtracks people's lives. Our music can be heard soundtracking everything from TV and film productions to online videos on YouTube or Facebook – consumers can also listen to tracks on streaming platforms such as Spotify. With music spanning over 180 genres and 30,000 tracks and all music available in prime time broadcast quality, the creative possibilities are endless.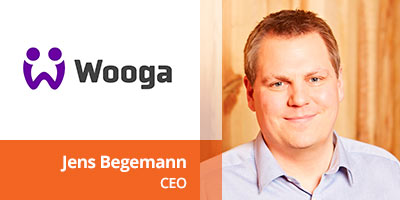 Founded in 2009, Wooga has become one of the most popular developers of casual mobile games in the world. Based in Berlin, employees from around the world develop high quality casual games with engaging stories at the core of the experience. Wooga's aim is to play a memorable and positive part in people's lives and create joyful moments they look forward to playing everyday.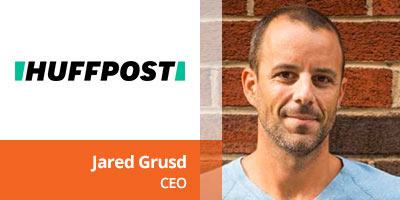 HuffPost (formerly The Huffington Post) is a American news and opinion website and blog that has both localized and international editions. It was founded in 2005 by Andrew Breitbart, Arianna Huffington, Kenneth Lerer, and Jonah Peretti. The site offers news, satire, blogs, and original content and covers politics, business, entertainment, environment, technology, popular media, lifestyle, culture, comedy, healthy living, women's interests, and local news.
The Huffington Post was launched on May 9, 2005, as a commentary outlet and blog. On February 7, 2011, AOL acquired The Huffington Post for US$315 million, making Arianna Huffington editor-in-chief of The Huffington Post Media Group.
In July 2012, The Huffington Post was ranked No. 1 on the 15 Most Popular Political Sites list by eBizMBA Rank, which bases its list on each site's Alexa Global Traffic Rank and U.S. Traffic Rank from both Compete and Quantcast. In 2012, The Huffington Post became the first commercially run United States digital media enterprise to win a Pulitzer Prize.