From the leading video marketing platforms to the latest artificial intelligence solutions applied to online advertising and digital content, Noah Conference Tel Aviv features a not-to-miss line up of innovators in the space of Digital & Adtech.
Come learn and get inspired by a new era in the relationship between brands and consumers! Check out the session details below and get your Invitation code now!
Download Program (PDF)
Register Now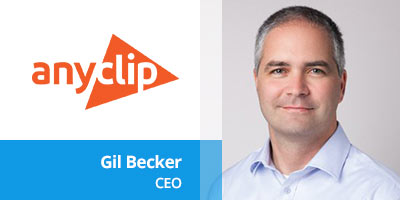 AnyClip is the AI-driven video content data and monetization pioneer.
AnyClip's Luminous™ is the first video content analysis engine to automatically cut any video content to clips and then tag, analyze, categorize, and produce meaningful insights about each clip in near-real-time.
AnyClip's Luminous™-based solutions enable premium content owners to safely monetize their assets across channels, allow advertisers to contextually target safe, premium content, and provide publishers relevant content that perfectly matches their sites and is monetized at premium prices.
AnyClip has also curated an ultra-premium content library with hundreds of thousands of clips that are enriched with metadata and available for publishers and advertisers.
By leveraging ultra-premium content, real-time metadata, and deep learning technology, AnyClip is reshaping the digital video ecosystem.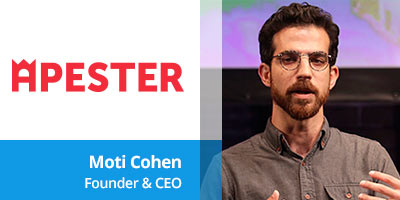 Apester empowers brands, publishers, and content creators worldwide to create, contextually distribute, and monetize visual interactive content experiences that everyone will love. Its mobile platform allows content creators to transform text-heavy content into visually engaging and easily shareable content with a simple-to-use editor. In addition, Apester creates exclusive content tailored for selected publishers. Apester interactive content units increase time on site by up to 40% and social interaction by up to 400%.
Having launched in 2014 in NYC with R&D offices in Tel Aviv and operations in London and Berlin, Apester is reaching more than 500 million consumers monthly across 1,500 premium publishing partners including: Time Inc., Penske Media Corp, CNN, IBTimes, Virgin UK, The Telegraph, The Independent, Dictionary.com, FC Barcelona, and Bundesliga.
FEELTER is nothing short of an earthquake in the e-commerce market. It is an engine bridging the worlds of social networking world e-commerce in an unprecedented manner.
At FEELTER, we are focused on improving and maximizing the business potential embedded in traffic on e-commerce websites by providing the information and support needed by internet surfers – the potential customers – in order to keep them on websites for longer and ultimately lead them to making purchases. FEELTER makes the vast amount of relevant information found on social networks accessible for potential customers on e-commerce websites by vigorously making the information succinct, and in order of topic and importance for the web-surfer. FEELTER's technology collects all updated information, and continues to update its data – especially movies and images – every moment from all networks. FEELTER then scans all texts, sorts threw and disposes spam, adware, and other suspicious content, and analyzes the sentiment of every reference post and status on each network, blog, or forum — all of this with 87% accuracy. This process – of locating, extracting, filtering, sorting, and analyzing sentiments and testing the quality of results – is so revolutionary that we have applied for a patent in the United States of America.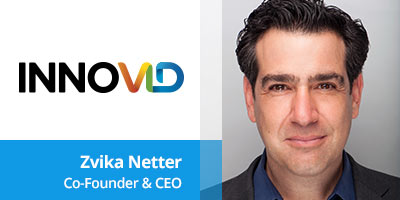 Innovid is the #1 online video marketing platform, delivering more video than any company across PCs, tablets, mobile phones, smart TVs and streaming devices. Innovid helps advertisers and agencies leverage the power of digital to create interactive and personalized video that delivers 80% higher performance than traditional pre-roll.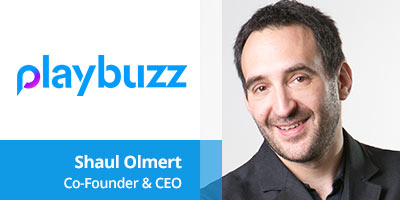 Playbuzz is an award-winning storytelling platform that empowers publishers, brands and agencies worldwide to create interactive content for editorial and commercial purposes.
The Playbuzz platform offers engaging storytelling tools, such as polls, quizzes, surveys, galleries, slideshows and more, that enable publishers and brands to create, embed, distribute and monetize content on any website, mobile app or social page. More than 13,000 publishers and brands worldwide use Playbuzz's desktop- and mobile-friendly content tools to improve audience engagement, optimize social sharing, increase site traffic and lengthen on-page viewing time.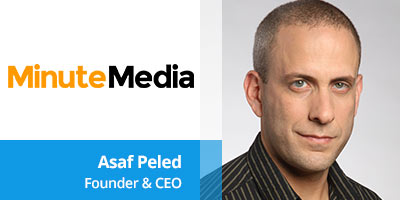 Minute Media is a leading sports media and technology company, powered by authentic and socially driven content created by the fans, for the fans. Minute Media's products enable fans to create, publish, share and distribute sports content around the world. This unique approach to covering sports fuses topical sports stories with everyday pop culture, creating a fresh new voice in the world of sports media. Minute Media's family of sports destinations includes 90min, 12up and DBLTAP. The Company is backed by leading venture capital firms and strategic investors including Battery Ventures, Dawn Capital, Gemini Ventures, North Base Media, ProSieben and Qumra Capital.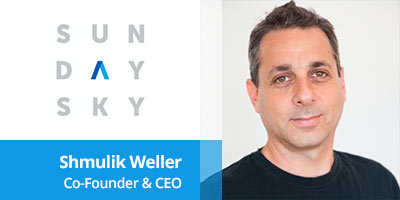 SundaySky is transforming the relationship between brand and customer through personalized video. Our platform, built on proprietary SmartVideo technology, combines the power of video with personalized storytelling at scale to foster long-term customer relationships. The SmartVideo Platform lets marketers communicate to an audience of one and easily create, manage and optimize real-time personalized video programs throughout the customer lifecycle. AT&T, Comcast, Citi and other industry-leading brands partner with SundaySky to engage prospective and current customers, resulting in higher revenue, lower costs and deeper loyalty. SundaySky is headquartered in New York City with offices in Tel Aviv and Tokyo.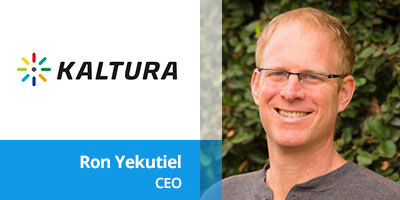 Kaltura's mission is to power any video experience. A recognized leader in the OTT TV (Over-the-top TV), OVP (Online Video Platform), EdVP (Education Video Platform) and EVP (Enterprise Video Platform) markets, Kaltura has emerged as the fastest growing video platform, and as the one with the widest use-case and appeal. Kaltura is deployed globally in thousands of enterprises, media companies, service providers and educational institutions and engages hundreds of millions of viewers at home, in work, and at school. The company is committed to its core values of openness, flexibility, and collaboration, and is the initiator and backer of the world's leading open-source video-management project, which is home to more than 100,000 community members.
NOAH18 Tel Aviv Connecting Israel's Startups with Large Corporates and Investors
13 - 14 March 2018
Learn more
Register Now