Connecting everything is the vision, but what companies will benefit from the IoT mega trends. Meet the top player from Israel at NOAH Tel Aviv.
Check out the session details below and get your Invitation code now!
Download Program (PDF)
Register Now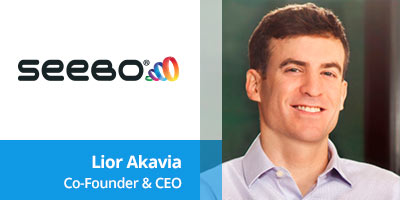 Seebo is the leading platform for manufacturers to plan and deliver superior IoT products that drive outstanding customer value.
Seebo's cloud-based software combines tools for IoT Modeling, Simulation, Execution, and Behavior Analytics into pre-packaged business solutions that address new product innovation, product resilience, venue operational excellence, and data-driven services.
Founded in 2012, the company has currently raised over $22M from Carmel Ventures, TPY Capital, and other investors. Seebo was named a Gartner Cool Vendor in the Internet of Things.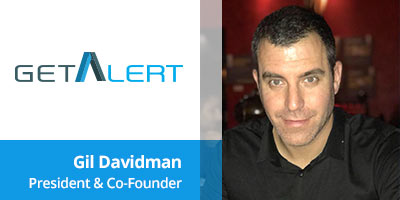 GetAlert is the first A.I. powered security camera providing accurate alerts and possessing full search capabilities within video content.
Unlike most other security cameras which rely on motion sensors or face visibility, GetAlert takes into account all parameters such as body dimensions, gait and face recognition, object detection, behaviour analysis, sound analysis and the interaction between these elements to reach a comprehensive understanding of an event. Therefore, the system is able to accurately detect abnormal behaviours or events such as intrusion, falls and violence within context. As a result, a user gets only alerts that are meaningful about actual actions, specific persons, events and not about every movement.
GetAlert can be personalized so that only alerts that a user regards as important are generated thereby eliminating false alerts completely. In addition, GetAlert's superior technology enables users to search accurately and easily within stored video feeds with just a few simple parameter definitions so that no special moment or important event is ever missed.
Our mission to create safe, secure places for you and your loved ones. We secure and monitor your homes and your business premises with the only security camera that actually understands what it sees.
NOAH18 Tel Aviv Connecting Israel's Startups with Large Corporates and Investors
13 - 14 March 2018
Learn more
Register Now