Artificial Intelligence & Deep Learning
Israel is the Mecca of the AI industry. At NOAH Tel Aviv you meet the industry leaders. How far are they away from revenues? What is AI doing to smaller firms not able to make the heavy investments? AI is changing everything.
Check out the session details below, download our program and get your Invitation code now!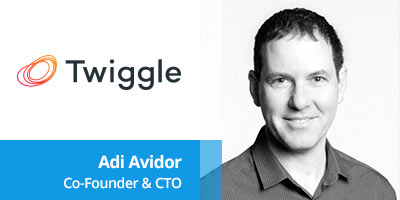 Founded by Dr. Amir Konigsberg and Dr. Adi Avidor, two ex-Googlers, Twiggle uses natural language processing, machine learning, and ontological modelling to build e-commerce search technology that understands shopper intent and matches it with the products retailers sell online.
The technology does not replace a company's existing search engine — it is a search enhancement API that plugs into our customers'​ existing framework. The result is significantly improved relevance and a dramatically better customer experience. Twiggle's mission is to facilitate a digital shopping experience that feels a lot like the very best in-store shopping experience. Twiggle is well funded and backed by some of the most respected investors and entrepreneurs of the past decade, including Alibaba, Naspers, Yahoo! Japan, State of Mind Ventures and Sir. Ronald Cohen.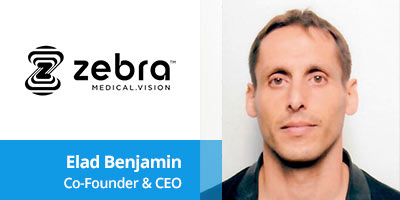 Zebra in medicine terms means – a very surprising diagnostic.
We are a next generation medical data research platform that will produce the needed amount of machine learning algorithms to provide scalable diagnostic to the next 1 billion people to join middle class.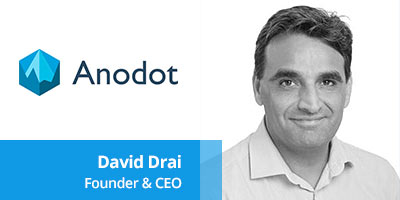 Anodot illuminates business blind spots with AI analytics, so you will never miss another revenue leak or brand-damaging incident. Its automated machine learning algorithms continuously analyze all your business data, detect the business incidents that matter, and identify why they are happening by correlating across multiple data sources. Anodot customers in fintech, ad-tech, web & mobile apps, and other data-heavy industries use Anodot to drive real business benefits like significant cost savings, increased revenue and upturn in customer satisfaction.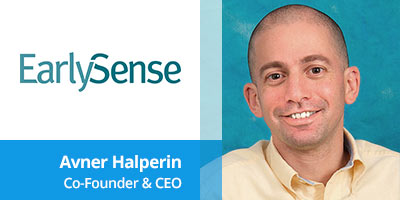 EarlySense is delivering a contact-free, continuous patient monitoring system transforming healthcare in the general care wards of hospitals and nursing homes worldwide.
The EarlySense system empowers clinicians to provide proactive patient care. It helps clinical teams detect opportunities for intervention, communicates that information effectively and provides management tools to verify timely responses and protocol compliance. Clinical trials performed with the EarlySense system showed improved patient outcomes including shorter length of stay, and fewer ICU transfers, patient falls, pressure ulcers and Code Blue events. Hospital executives also reported increased patient satisfaction following the implementation of the EarlySense continuous patient monitoring technology.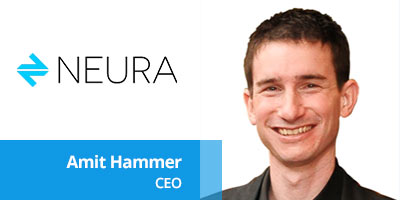 Neura's Personal AI engine increases engagement and retention for the world's most captivating mobile apps and Internet of Things (IoT) devices.
Neura blends machine learning algorithms with sensor data to create insights about end-user real-world experiences. Neura-enabled apps deliver personalized services, notifications and alerts that match when the end-user is most receptive. A consumer using a Neura-enabled app experiences a world in which apps and devices just "know" when to adjust to their needs and preference.
Accessed through a combination of SDK and API calls, Neura adheres to a strict privacy policy by never accessing in-app data or exposing end-user real-world information.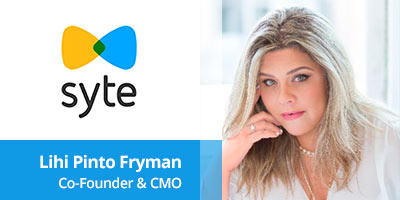 Syte is developing next generation machine learning technologies focused on image recognition and prediction. Our mission is to build artificial vision intelligence able to understand the concept and meaning within a visual scene, anticipate what will happen next, and react accordingly.
We currently offer our technology as a platform to build better online shopping applications which are, faster, smarter and more cost-effective.
We have built state of the art deep learning technology and are currently working on next generation AI based on latest findings in the neuroscience field.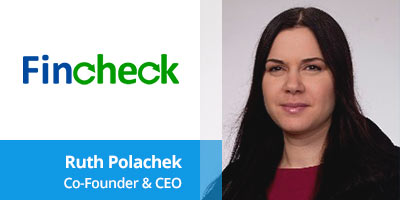 Fincheck is an artificially intelligent financial assistant.
We take care of financial tasks for companies and users. By using machine learning algorithms, we extract data from financial documents, accounts, and software.
Fincheck replaces repetitive tasks done by assistants, bookkeepers, accountants and employees. Our AI alleviates the pain in tedious number crunching, enabling our users to focus on financial decision making.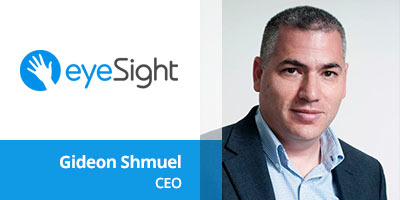 eyeSight is the leading provider of embedded computer vision and deep learning solutions, bringing user awareness and gesture recognition technologies to a variety of devices and industries. The company's technology improves daily life interactions with the home, the car, and other consumer electronics with simplified user interactions that are intelligent and personalized. eyeSight's embedded computer vision solutions utilize deep learning and AI to enhance the user experience with Smart Home & IoT devices, Automotive systems, VR (Virtual Reality) headsets, and other consumer electronics.
The solutions deliver intelligent touch-free interactions both actively, with touch-free gesture control, or using passive sensing for personalized experiences based on user detection and recognition. eyeSight's computer vision solutions further enable facial analysis including the detection of the user's age, gender, and emotion to cater relevant experiences to the user, such blocking inappropriate media content to children, detecting distracted driving and drowsiness, among others.
NOAH18 Tel Aviv Connecting Israel's Startups with Large Corporates and Investors
13 - 14 March 2018
Learn More
Register Now