Cognitive Computing
AI, Machine Learning and Data Science Made in Israel. Cognitive Computing Highlights for our NOAH19 Tel Aviv Conference on 10 -11 April.
Confirmed speakers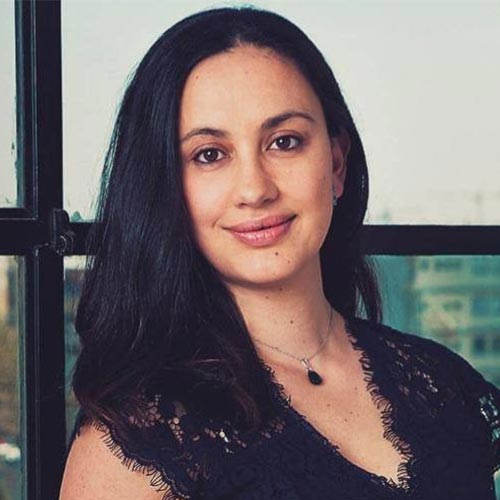 With a background in neuroscience and biological research, Karina guided Cortica's original research on the computational function of the cortical neural network. Karina helped transition this research into the software that is the foundation of Cortica's technology.
Prior to co-founding Cortica, Karina was chief operating officer and product manager of real-time voice recognition company Liquid Comp Bit (LCB). Before that, she was a software engineer at Zoran Corporation.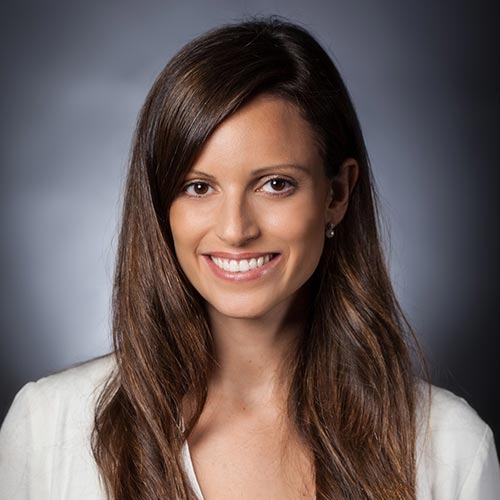 An entrepreneur and Israel high-tech insider with 10 years of experience evaluating investment opportunities for investment firms, private individuals and corporations in the US, UK, Canada, Germany, Australia, Switzerland, Hong Kong and Israel. Articulate speaker and panelist at investment forums from New York to Hong Kong, Toronto to Sao Paulo, Berlin to Tel Aviv. She explains how the next generation of Israeli Startups create even more value than the first generation and shows private investors how to build a solid diversified portfolio of Israeli startup opportunities to improve their chances of success in this asset class.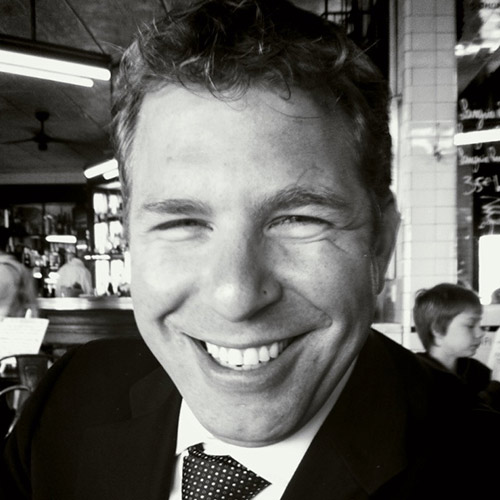 Ron Atzmon is Managing Director of AU10TIX Limited, pioneers of multi-channel (front-end, online, mobile) ID Authentication and record generation. Mr. Atzmon has led the company to the position of market visionary and standard-setter. Under Mr. Atzmon's leadership the company has been redefining concepts and solutions for Secure Customer Onboarding in the brave new world of anywhere-anytime. Ron Atzmon's track record includes: leading startups and developing business in the areas of technology, internet and finance.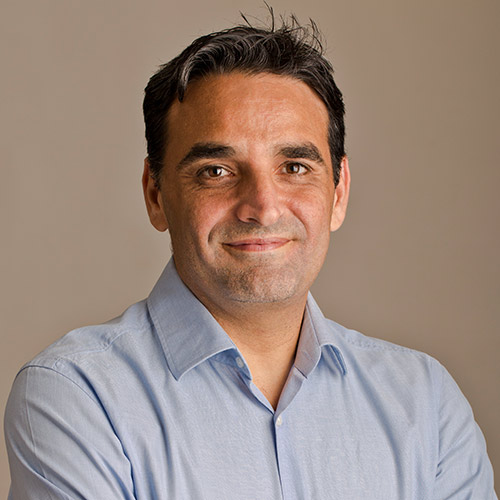 David Drai is the CEO and co-founder of Anodot, an Israeli startup that provides valuable business insights through real time anomaly detection and analytics on Big Data for companies in data-driven industries such as ad-tech, fintech, e-commerce and mobile. Prior to co-founding Anodot, he served as the CTO of Gett. Before that, he co-founded Cotendo, which was acquired by Akamai for $300 million. Earlier he was the Chief Architect at Commtouch, a Nasdaq-traded SaaS cyber company. David holds a B.Sc. in Computer Science from the Technion – Israel Institute of Technology.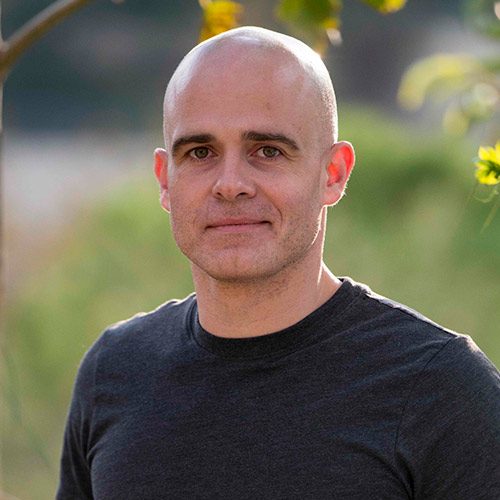 Zeev Farbman is Co-Founder & CEO of Lightricks, the company behind an innovative suite of premium creative tools on mobile. With a Ph.D. in Computer Science from the Hebrew University of Jerusalem and research in Computational Photography, Zeev comes from a background of academic excellence and industry experience. He believes the platform shift from desktop to mobile has presented his team at Lightricks with a unique opportunity to reinvent the way content is created all over the world, empowering both aspiring artists, business owners and everyday people with the best possible tools to unlock their creativity.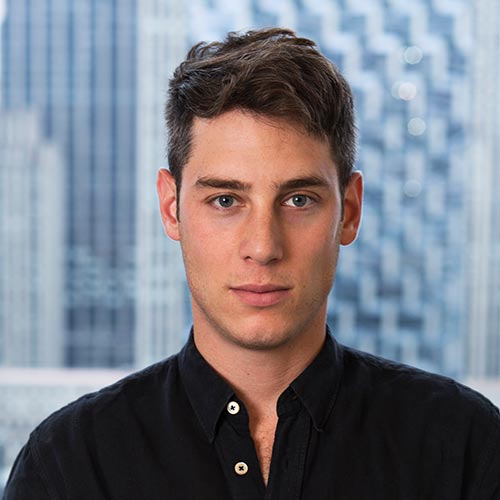 Harley Miller joined Insight in 2011. He previously worked as an analyst at Lubert Adler Real Estate Funds in Philadelphia, focusing on acquisitions and asset management. Harley graduated magna cum laude from the University of Pennsylvania's Wharton School of Business with a BS in Economics, with concentrations in both 'International Venture Capital & ConsumerFacing Industries' and 'Information Management'. During his time at Wharton, Harley launched his first startup, MobileEatz – a mobile food ordering portal targeted at college campuses. Harley is fluent in both Spanish and Portuguese.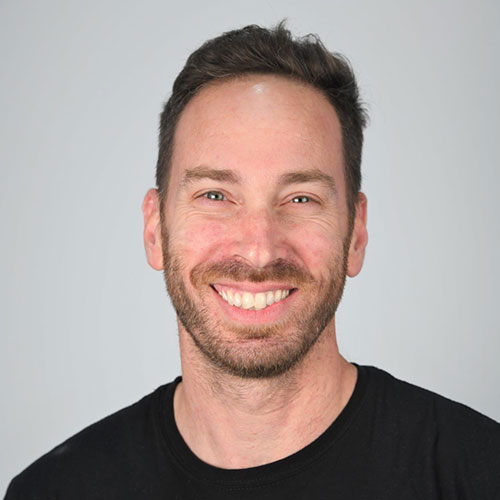 Noam Fine is a serial entrepreneur with over 14 years of experience leading organizations in innovation, product, and marketing. Noam is currently the CEO at over.ai, A voice AI platform built to handle the complex interactions between businesses and customers over phone lines. Before over.ai, Noam was CEO and co-founder of Widdit, a leading provider of engagement and monetization solutions for developers. Noam was responsible for securing funding from angel investors, leading Widdit™s rapid growth from a bootstrapped startup to an organization with millions of users and high profitability. Noam earned a BS in Industrial Engineering from Tel Aviv University.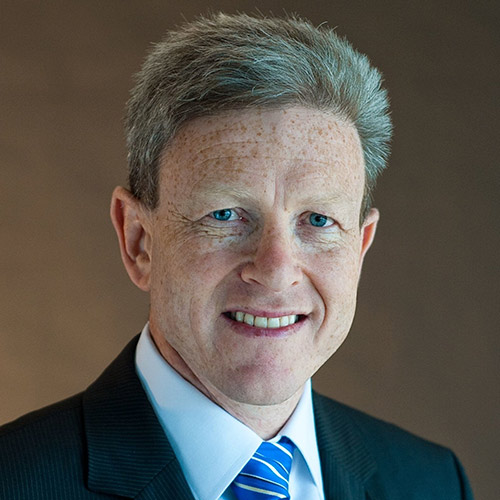 Mark is a prominent senior executive with over 20 years of experience in leading rapid growth global organizations, and is an expert authority on Cyber Security, IT, Big Data Analytics, Telecommunications, Critical Infrastructure and FinTech. Mark's background is particularly strong in leadership and growth management in global markets, a field in which he built and led multiple companies, helping them expand globally. His expertise extends to building successful management teams. Mark serves on boards of directors in commercial enterprises and non-profit organization, and lectures in leading universities and considered to be an expert in his field.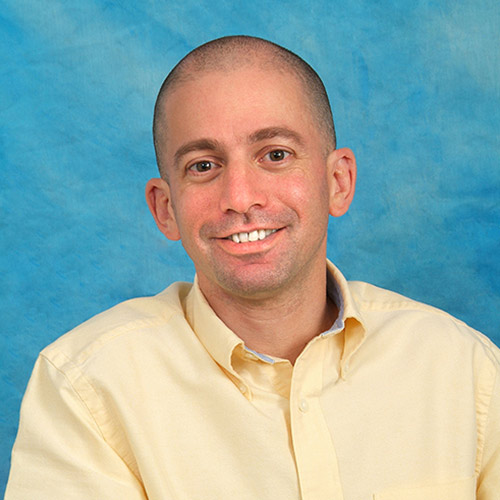 Avner Halperin Co-Founded EarlySense Ltd. and serves as its Chief Executive Officer. He has served in many senior management positions including Chief Executive Officer of Emmunet, Vice President of Marketing at Radcom and Vice President of Business Development at Lenslet. He also served as the Research & Development Manager at Eldat and served as the Department Head of Research & Development Unit in the IDF Intelligence corps, where he participated in the Talpiot Project.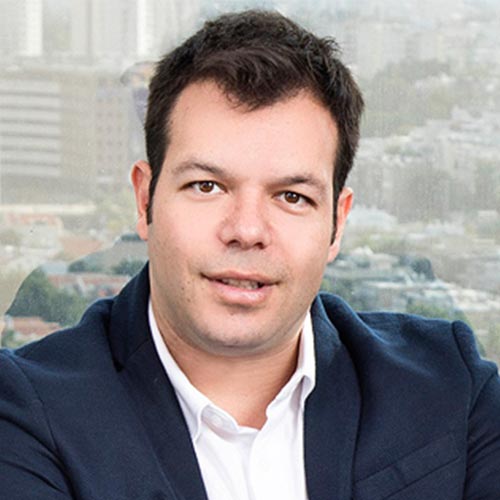 Tom possesses vast experience with every aspect of the tech startup lifecycle, with a particular emphasis on SaaS business models. Before founding Verbit, Tom was the Co-founder of AppInsight Inc., a mobile application security startup. Prior to that, he served as an associate at LeumiTech, a leading technology banking group. Tom completed his Bachelor of Business Administration concurrently with is Bachelor and Masters of Laws (Cum Laude). He received his MBA specializing in High Tech Management and Entrepreneurship.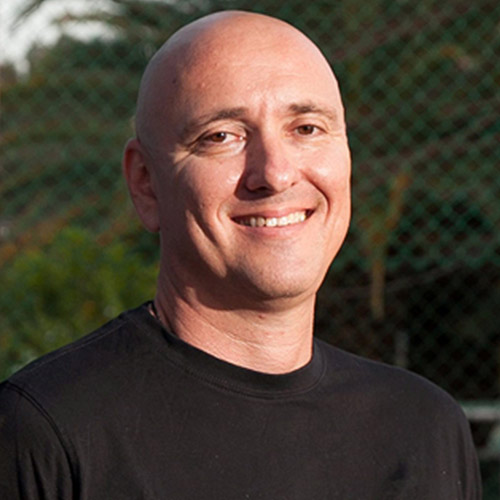 Chen Shachar brings years of extensive experience in state-of-the-art 3D based simulation, visualization and training systems. Before founding PlaySight Interactive, Chen was the CTO at Rontal Applications, a start-up in the homeland security market (www.rontal.com), head of Training & Simulation at Ness A.T. (www.ness.com) and R&D manager at Simtech Advanced Training & Simulation. Chen holds an ME in System Engineering and a B.Sc. in Electrical Engineering both from the Technion - Israel Institute of Technology at Haifa.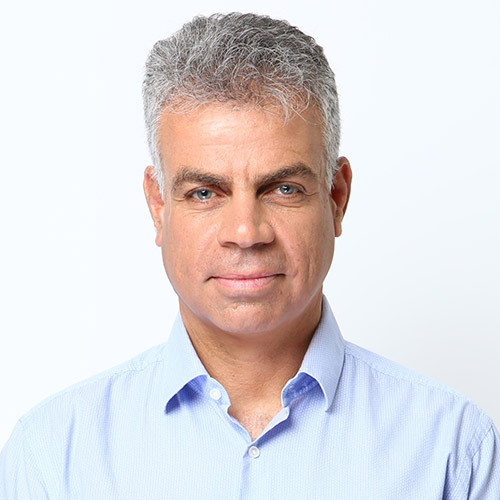 Asaf Somekh is an experienced executive in managing R&D, marketing and business development. Asaf has held various leadership roles in early stage startups as well as public corporations, from software development to alliances and partnerships. Prior to Iguazio, Asaf positioned Voltaire as a fin-tech market leader with software and hardware solutions for high frequency trading. Voltaire went public in 2007 (acquired later in 2011 by Mellanox NASDAQ: MLNX). Asaf has an MBA from IMD in Switzerland and a bachelor's degree from the Technion Israel Institute of Technology.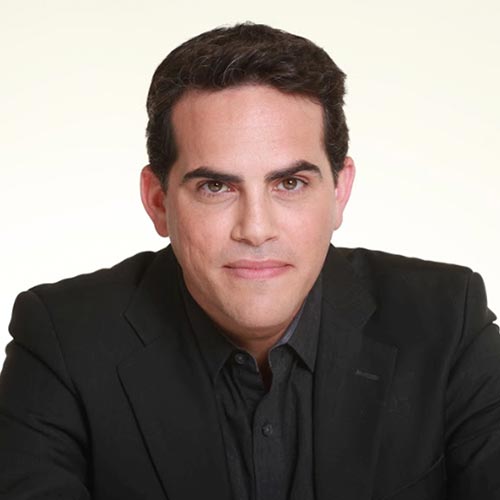 Serial entrepreneur with an in-depth expertise in machine learning and big data. Nation-wide recognized researcher with a strong academic background. Former Lead Architect of the Salesforce Einstein platform, and former founder of BlueTail (acquired by Salesforce).

What to Expect in Tel Aviv 2019?
NOAH Tel Aviv on 10-11 April 2019 is an innovation focused conference bringing together Israel's leading technology companies with the European digital ecosystem.
KPIs - Tel Aviv 2018
Attendees / Speakers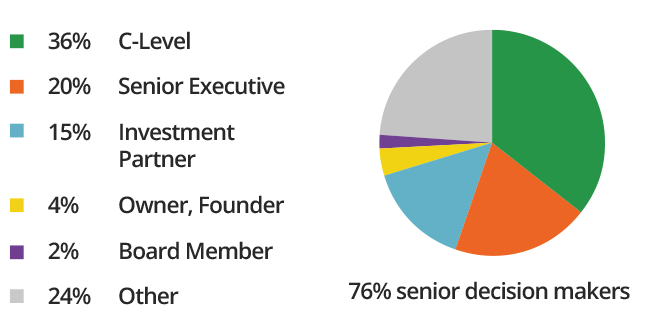 Senior Decision Makers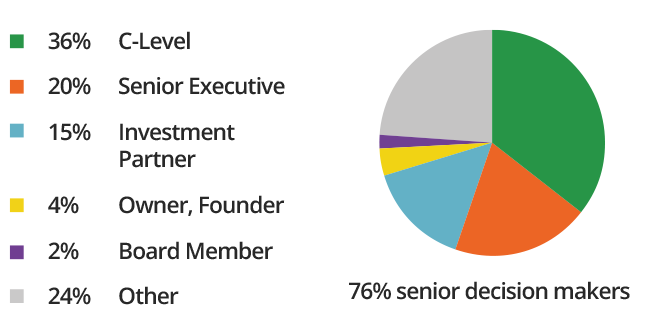 Company Size (# employees)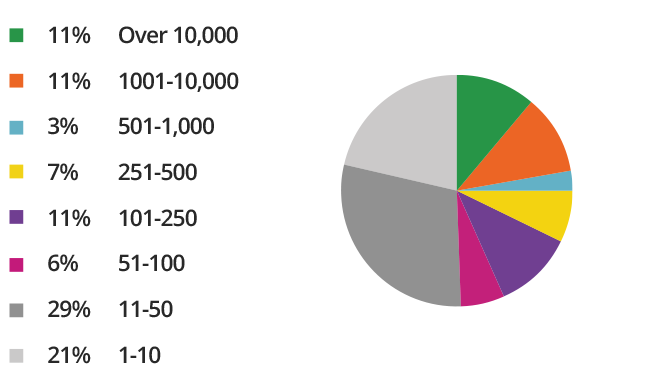 About NOAH Tel Aviv
Strategic and financial investors already or prospectively active in Israel meet local top companies and entrepreneurs. Best-in-class service providers look for clients and partnerships. The main stage features both Israel's digital leaders as well as foreign companies highly active in or relevant for the Startup Nation.
10 - 11 April 2019
Join us in Tel Aviv to see the Top Cognitive Computing Players
The Networking Event for Europe´s Digital Executives
Learn more
Book Ticket