Penta is a fintech offering a business banking platform for SMEs and startups, helping them save time and money by offering integrated services like current accounts for digital payments, corporate cards with expense management tools and a digital marketplace of third-party services tailored for its customers. In April 2019 Penta was acquired by FinLeap, a fintech company builder, and then raised €8 million in August 2019 in an investment round led by HV Holtzbrinck Ventures.
We have recently chatted with Penta's CEO Marko Wenthin who is going to speak at the upcoming NOAH London 19 about the company plans and strategies and the latest FinTech trends. 
—  What is Penta's unique value proposition as a challenger bank for SMEs?
We offer a unique business banking experience, with value-added services used and requested by our clients like real-time synchronization with accounting software, expense management tools that simplify team spending and exceptional customer support that guides our customers in every moment and through many different channels, from email to Slack.
— What recent opportunities opened up since you have become a part of FinLeap ecosystem?
We merged with Beesy, a FinTech startup based in Milan and part of FinLeap, which focused on business banking for small entrepreneurs. This combination gave us also the first foot on the ground into international expansion, starting from Italy itself where we are going to launch in October this year.
"By 2030, business banking will be completely integrated within the company processes, from supply chain to online sales, and will let companies strive and grow with personalized financial products.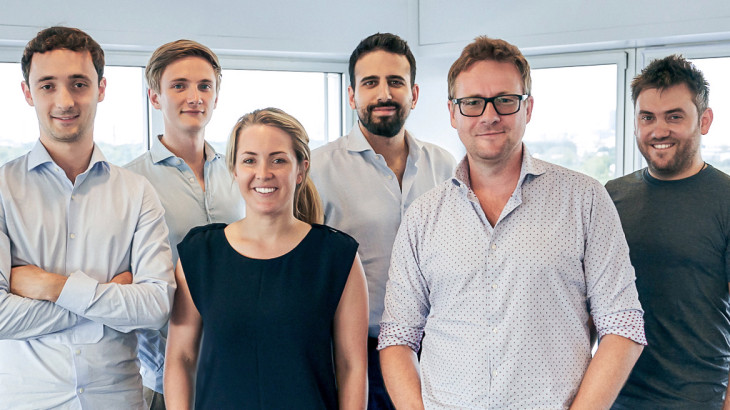 — What is your plan for the €8M funding Penta has recently raised this August?
We plan to keep the strong growth in customers in Germany and consolidate our leadership in the country within the SME challenger banks, grow the team to more than 120 people that will be the foundation for the next wave of growth coming from the expansion in other European countries in 2020.
— In your opinion, how will the banking industry look like in 2030?
Business banking will be completely integrated within the company processes, from supply chain to online sales, and thanks to the use of big data and IoT, will provide a real support to companies to strive and grow, with personalized financial products.
— What do you expect from your participation at the upcoming NOAH London 19?
NOAH is a great playground for challenging our own strategic goals and get feedback from the active business community of investors and startups alike. We also have the chance to meet current and future potential partners that will shape with us the industry. We want to build more than business banking for our clients.
Book your ticket now to watch Marko's presentation live on 31 October at NOAH London 19 (see the details in our program).