Raisin is a savings and investment marketplace that connects retail and corporate customers with banks looking to expand deposit reach. Raisin is backed by more than $200 million in funding from Goldman Sachs, Index Ventures, Thrive Capital, Ribbit Capital, Orange Digital Ventures, and PayPal Ventures.
In preparation to NOAH London 19, we've chatted with the CEO and Founder of Raisin Tamaz Georgadze to talk about Raisin and discuss the latest trends in banking. 
—  Raisin has recently entered several successful partnerships (i.e. Scalable Capital, Monese) and acquisitions (fairr, MHB-Bank) — what outcome do you expect from them and what is Raisin's further partnership and acquisitions strategy?
With 82 partner banks offering more than 500 deposit products we're able to provide a valuable service for partners like Scalable Capital and Monese, along with Yolt, Basler, Commerzbank, o2 Telefonica Deutschland, Legal & General in the UK and many others. When they want to expand their product range and make competitive savings products available to their own customers, rather than build an entire infrastructure and partner bank network from scratch they can turn to us as partners.
This approach enables banks to turn to partners for services their customers want or need, but they are unable to provide directly. We expect to gain new customers for our partner banks, as well as make better savings products available to distribution partners' customers in exchange — a win-win. Our name doesn't need to be front and center for our business model to produce great value.
Raisin has also used acquisitions as a growth strategy, taking over PBF Solutions of Manchester, now Raisin UK, then MHB-Bank in Frankfurt, now Raisin Bank, and most recently the German pensions specialist Fairr, not to mention our investment in the new German financial portal Joonko — an approach we'll continue to be open to in the future.
"We expect to gain new customers for our partner banks and make better savings products available to their customers in exchange — a win-win.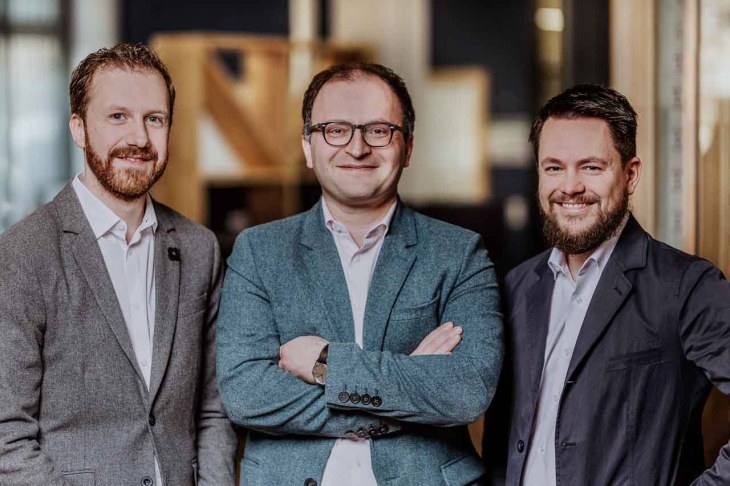 —  This May, Raisin announced its plans for expansion into the US market  — what are your plans for it?
We are very pleased by the progress being made by our U.S. team and expect an exciting launch in 2020. Raisin's appeal to customers in the U.S. will replicate our strength in Europe: to be able seamlessly to integrate offers of different banks into a single platform. With around 5,000 banks active in the States, the appeal of a simple, integrated offer with a lot of meaningful options is no less appealing to savers there than in Europe.
 —  Can you tell us more about your initiatives in financial education and why do you think this is important?
We have a special vantage point to see how devoted Europeans are to saving, and how many of them struggle with finding profitable ways to save and invest. The low interest environment presents obvious challenges, and yet there are numerous ways to make the most of your savings — if you know how to find, evaluate, and take advantage of them. We see how essential financial education is, and we are in the position, in publishing our own research as well as analysis of our own data, to provide insight here and on related subjects like retirement, the gender savings gap, and more to come.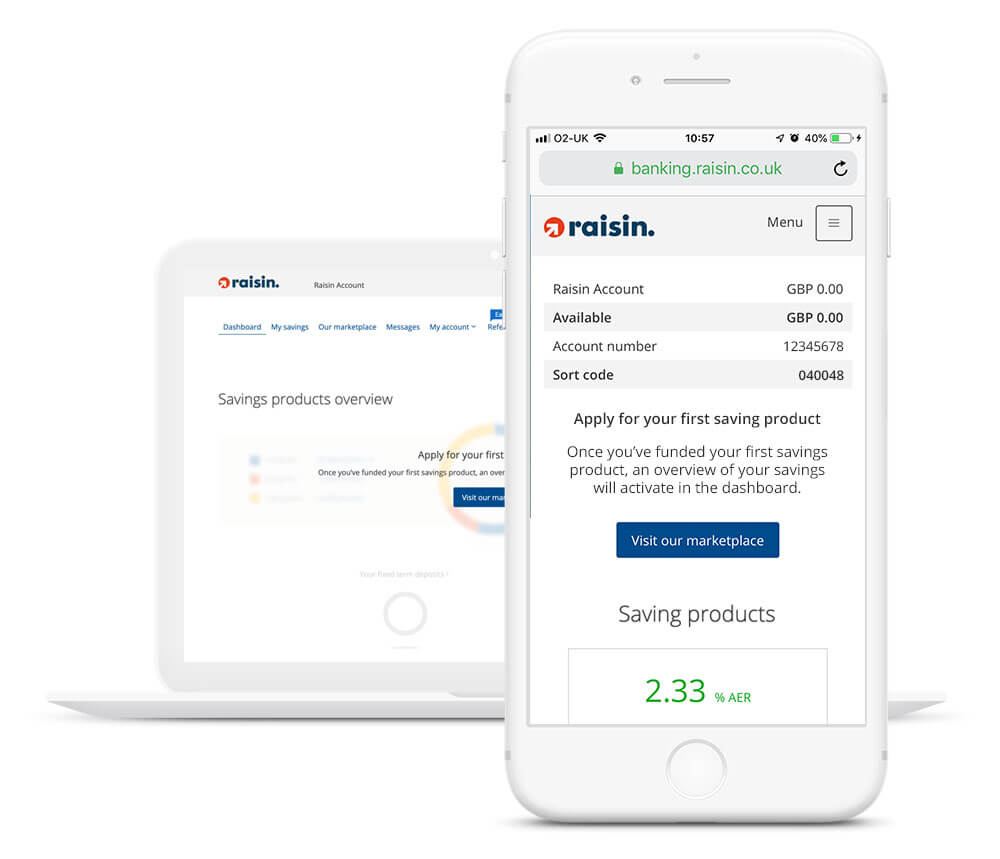 "We see how devoted Europeans are to saving, and how many of them struggle with finding profitable ways to save and invest.
—  What is Raisin's approach to ensure the best interest rates for its customers?
Deposit products are complicated to find and open. In democratizing deposits, we're giving people simple access to them: a choice of 500+ higher interest offers from 82 banks all with a single registration and identification. This depth and diversity of offers is entirely new.
When using our German platform www.WeltSparen.de, German customers used to historically low interest rates have rates 24 times higher than the market average (according to the ECB's most recent data and Raisin's research), while Spanish savers can find up to 38 times higher rates on www.Raisin.es, and so we go on across all Europe.
We remove the barriers customers encounter when looking for better savings and investment options. By enabling banks across Europe to offer competitive deposit products on a pan-European platform, we not only give the banks much broader reach, we also create a single access point for customers seeking higher rates. 
 —  What is Raisin's Interest Rate Radar and why should we keep an eye on it? 
Raisin's Interest Rate Radar appears roughly monthly in English and German and serves as an update on retail and corporate interest rates in Europe as a whole as well as in each individual European market. 
We do this deep dive every month not just to provide the press and public with a clear, concise overview of the latest data, but also  our own insight. We publish it to raise awareness — to shine a light on the under-covered deposits market and bring more attention to the largest asset class in Europe that has the largest daily impact and relevance for most people.
 —  As a company, Raisin has already participated in 3 NOAH events in London and Berlin. What are your impressions from NOAH?
NOAH is a unique place to meet and talk to the relevant incumbents, investors, and founders in Europe. We love the format, which very much favours condensed, top-down messages. We've had some very promising meetings and will let you know what happens!
 —  What do you expect from your participation at the upcoming NOAH London 19?
We want to be part of the ecosystem and invest our time in building partnerships in banking and fintech industries. Our primary objective is to find people who want to bring value to customers in Europe through partnerships in the hugely important savings / investment space.
Book your ticket now to watch Tamaz's presentation live on 30 October at NOAH London 19 (see the details in our program).