Top Saas Players - Strong Product Is Still Coming Outside of the Big Platforms. Meet the Top Challengers!

Our goal is to make managing and spending your money as frictionless as possible. Our platform allows you to exchange currencies at interbank rates, send money through your contacts and spend with a multi-currency Master Card©. All this is done at the touch of a button, in a beautiful mobile application.
TeamViewer is a leading global software provider for IoT, connectivity, monitoring, support and team collaboration. Established 2005 in Goeppingen, TeamViewer is the third largest German software company and continues to grow dynamically. The company's flagship product has been activated on more than 1.6 billion devices, of which at least 30 million are connected to TeamViewer at any point in time. TeamViewer employs about 700 people in more than 60 countries around the world.
Kaltura is a global leader in the space of online video tools and solutions for businesses.
The mission of Kaltura is 'to power any video experience, for any organization'. The company offers a wide array of off-the-shelf video Software-as-a-Service solutions as well as a video Platform-as-a-Service for developers and technology companies, enabling them to build any custom video workflow or product.
Kaltura products empower and engage hundreds of millions of end-users at home, work, and school through more than 1,000 customers which include over twenty percent of the Fortune 500 companies.
Jobandtalent is a leading on-demand staffing marketplace and it's the first business that integrates the complete process of selecting, hiring and managing the workforce all within a mobile app. The automation of the process and our proprietary "matching technology" allows us to offer a faster and higher-quality service, at competitive rates compared to the rest of the traditional players.
Technology has changed how sports are coached, played, and consumed at the elite levels, and we are focused on delivering the same cutting-edge experience to all levels of sport, all over the world with our SmartCourt technology. PlaySight makes courts, gyms, fields and rinks Smart by installing high-performance software and camera technology to stream, record and analyze all sports action.
Eyeo is the company behind the most popular browser extension for blocking annoying online ads Adblock Plus. Eyeo's stated goal is to make the Internet a better place. It endeavors to do that by encouraging better ads and developing open source products that give users control while enhancing their security and maintaining their privacy. The company was founded in 2011 in Cologne, Germany and currently employs a young team of 55 specialized in development, data science, business development, design and PR.
Polina Montano
Founder & COO
The #1 hiring app for hospitality and retail
CR: $65m
How to shift to a subscription business and migrate millions of users to a new pricing model
Ron Yekutiel
Founder & CEO
The leading video platform powering any video experience across all industries and use cases
CR: $166m
Juan Urdiales
Co-Founder & Co-CEO

First Fully Integrated On-Demand Staffing Agency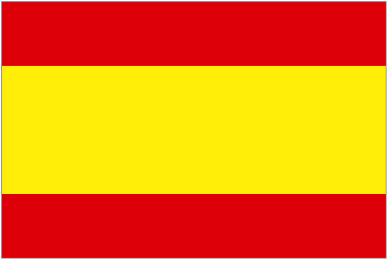 CR: $101m
Chen Shachar
Co-Founder & CEO
A sports video, live streaming and analytics platform powered by AI for today's athlete
CR: $26m
CR – Capital Raised / Valuation dates as of 04/07/18
The global market leader for ad blocking with 100 million active users