Chronext is an online platform for luxury watch trading where users can buy or sell fine timepieces, as well as use the expertise provided by Chronext certified watchmakers to repair, service, or customise their existing collection. Chronext has received $51 million total funding from Endeit Capital, Tengelmann Ventures, Partech and Capnamic Ventures.
We've spoken with the CEO of Chronext Philipp Man after his presentation at NOAH London.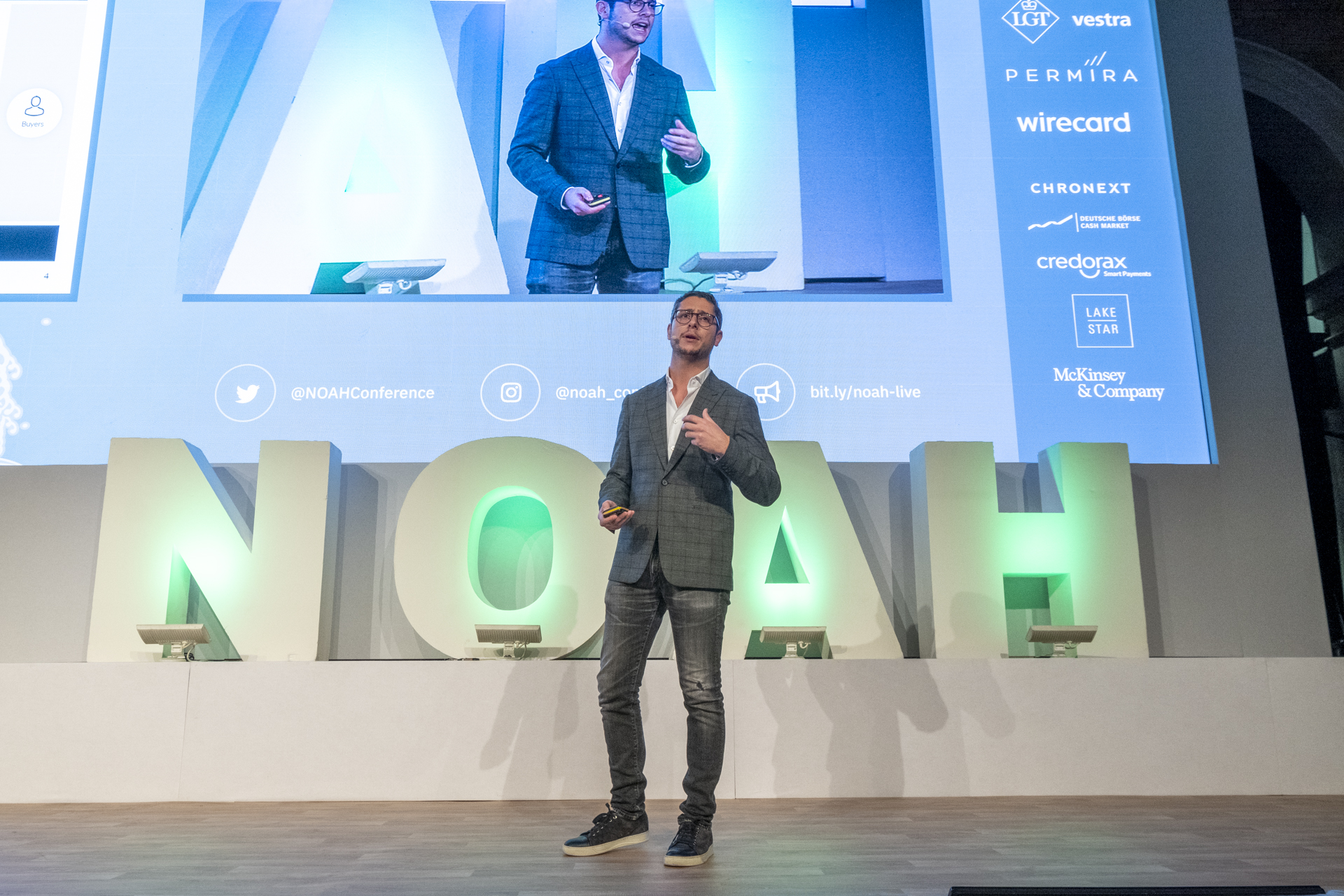 —  How the idea of starting up Chronext was born and what was your main driving factor? How the company has developed from a stock exchange for watches to what it is now?
My Co-founder Ludwig Wurlitzer and I went through a few different ideas. We were inspired by the idea of creating a stock market for something that isn't stocks. Being students, our first port of call was university textbooks, which, while successful, were undermined by low basket size, the difficulty of standardisation and high churn. We then turned to our natural passion for watches and asked ourselves: "What do watch buyers look for? Authenticity, value retention, range of products and price."
These were all the central tenets of any liquidity platform, so we set about creating a stock exchange-esque platform for luxury watches. To start with, we only wanted to aggregate data already out there, but we quickly realised that very few people had this data and that there was a much greater opportunity in creating and owning the marketplace itself. That was when the Chronext of today was born. Now we are an E-Commerce company with 180 experts, we sell watches in 130 countries and growing every year by 100%.
 — You operate cross-continentally and yet every watch you sell is being checked and certified. How did you set up your operations and what were the main challenges?
We had to build an operational centre: a master workshop with certified watchmakers and a connected in-house logistics system to ensure that every watch passes through our hands before it is sent to the customer. To build this from scratch in the early days was, of course, a challenge and a lot of operational work that we gradually had to scale. We brought on experts who could efficiently build, manage and develop the processes.
And there's more to it: the decision to purchase a luxury watch is usually made before any first contact with CHRONEXT. We are there when the research for the desired model starts and make it convenient to buy, own or even sell a luxury watch. We also handle the entire after-sales service, we are the direct contact for the customer in every aspect. Our service is our product: We go the extra mile in every aspect and believe that this is crucial to win the customer. I am very proud of the professionals who make up our team and work hard every day to win the market.
 —  What way does a pre-owned watch pass from the former owner to the new one?
When someone sells a watch to Chronext, the first step begins with a purchase form on our website. In 3 simple steps, anyone can have their watch valued. Our watch experts will then contact you with an appropriate offer. There are three possibilities: We buy watches directly, for those who want to have a certain amount paid out quickly. For the more patient, we have the option of a commission sale, which often results in a higher price for the seller. The third option is trade-in when buying a watch on our website. In each of the cases, the seller sends the watch to us and we authenticate and service it in our workshop. If necessary, we replace individual parts, which are of course always originals. The last step is placing the watch online. The life cycle of the product is extended and a luxury watch collects even more history, which can go back for generations.
 —  On your website, one can buy watches from €760 to €125430  — what are the key factors of forming the price?
It always depends on the market price which is fluctuating over time. For example, some brands increase their prices year over year by up to 7%. Some models are rare and no longer appear in traditional retail stores, resulting in prices above retail on the secondary market. Supply and demand determine the price here as well but really it's so many factors that make prices fluctuate every day.
 — What would be your advice to yourself as a founder 5 years ago?
Invest in experts to get the best people in the market.
 —  What was the easiest and the most difficult moment in getting funding? What came to you as a surprise?
I think the most difficult aspect about funding is the distraction from your daily operations and your team. The whole travel involved is quite an opportunity cost. However, coming to the easiest point – your network really grows exponentially with time and getting intros and running the process becomes easier with time. Experience really matters and being a few years on the market really helps.
—  Chronext has already participated in 11 NOAH events and spoken at 4 of them. You are a true NOAH veteran! Why do you keep coming back to us and how has NOAH impacted your business through these years? Are there any successful partnerships that came from NOAH events that you can mention?
Through NOAH, we have established a whole series of valuable investor and industry contacts. I like to speak on the NOAH stage to present the development of CHRONEXT over the past 2 years and I would recommend the event to any growing start-up.